You will find this webinar useful if you face the following issues:

You doubt yourself and constantly ask these questions:
Who am I to teach others?
Will someone buy my course?
Who needs this knowledge?

You are an expert in different fields and can't make a decision on where to start.

You are not sure if you can actually teach the material. You are uncertain of how to present the knowledge in an easily manageable form.
After the webinar you will have:

Experts, teachers, coaches
Entrepreneurs and business people



List of the highly competitive niches

Way to consider many aspects when choosing a niche

Confidence on your path to success

Create your course once and sell it again and again

Monitor and control 28 parameters of your business with our unique IT platform

Start your online course without any team or employees

No extra programming and tech. Easy and intuitive IT solutions

You can run your online course from any part of the world or even on the move. No office needed. Just a fast internet connection



Global from day 1
Sell to any country in any language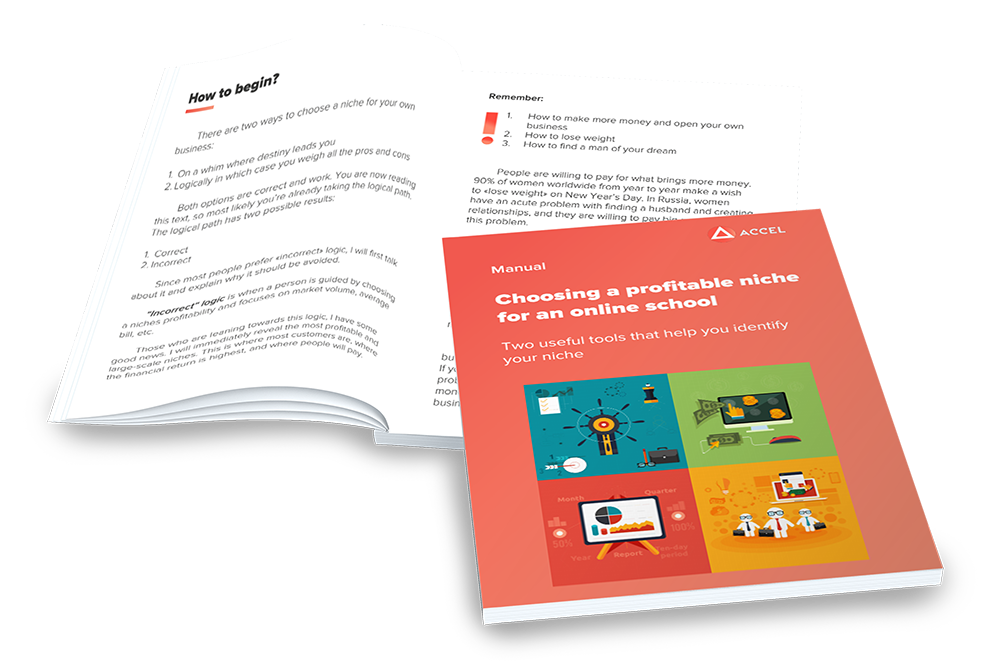 ACCEL receieved the National Business Awards for Best Educational Project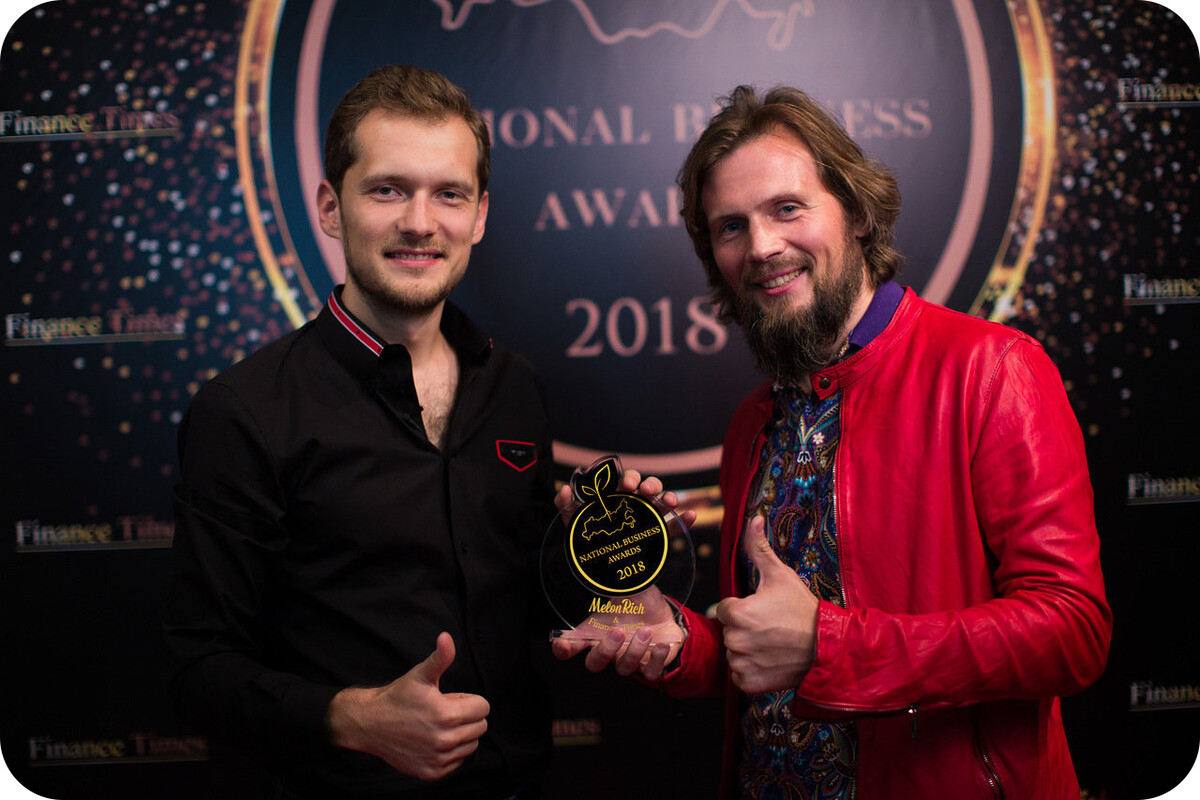 11 years of experience in online education

4 of our online courses generate over $10M annually

Shares in 36 online schools

Over 250 of our partners earn $15K+ per month

Our Online Course Accelerator Program has more than 2.5K members
And all of them use our IT platform for their schools
Dmitry and Serge share their expertise during the webinar.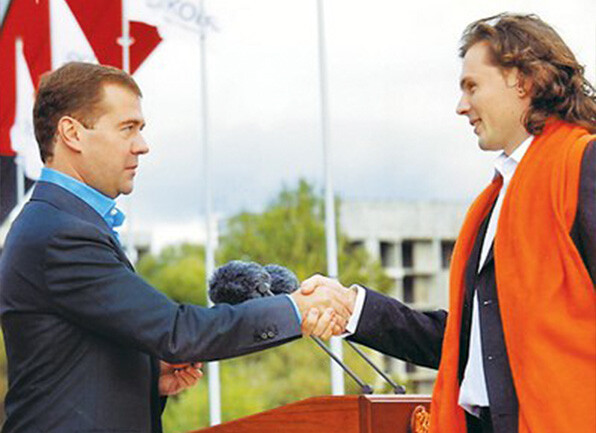 IRONMAN Triathlete
MBA
5 years of online education background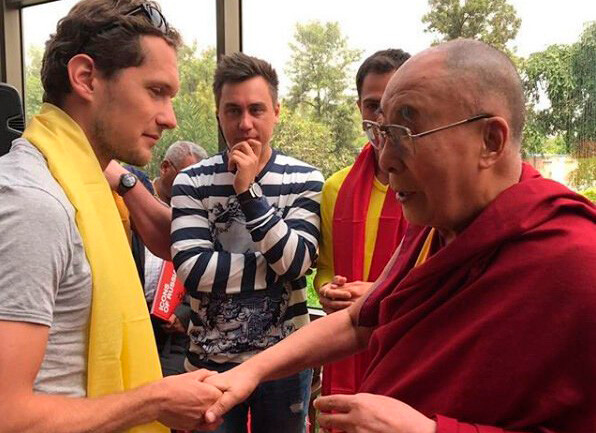 ex co-owner of BM – the largest business community in CIS
Online education expert with 11 years of experience

Why do we share this with you
For two years, we were trying to discover every possible online education niche. Until one day we were so overwhelmed with the rate of growth that we could barely handle the situation.
But we still wanted to keep expanding at a sustainable rate, so the decision was made to start sharing our knowledge and experience with our partners. That is exactly why our Online Course Accelerator was born!

We teach and coach you along the way.
You get your personal mentor and the support of our whole team

Use our best-performing templates, formulas, and step-by-step solutions to finally stop wasting your time and money

Join our all-in-one IT platform to save your precious time and money.
Have free access to:
Landing page builder
Payment system integration
Automated email sequence systems
CRM
LMS
Analytic dashboard
Why online education is the best way to start your own business
---
Substantial initial investment
---
Extra employees, extra working capital, and extra production capacity required to grow
---
---
Logistic infrastructure, warehousing, and shipping system needed
---
High burn rate, payback >3 years
---
Office required. To make $15K of income a month you need a team of more than 20 people on average
---
Office required. To earn $15K a month, a team of more than 20 people is usually needed
---
Licences, permits, and certificates are required to start. High regulatory control
---
---
Start and grow your own online course with little to no investment
---
Easy to scale: create your course once and sell it again and again
---
---
Only internet access is necessary
---
Start gaining profits start as early the 3rd month. Financial payback within 1 year
---
No office. A remote team of 3-4 employees can make $15K a month
---
---
Smart IT solutions can easily replace employees and facilitate business routine
---
Unique offer. No competition
the-accel.org
info@the-accel.com
© 2017-2019 the-accel.org
All rights reserved
Project support:
ACCEL-EDU Inc, CEO Dmitry Yurchenko

We don't believe in get-rich-quick programs. We believe in hard work, adding value and serving others. And that's what our programs are designed to help you do.

However, we can't and by any means don't make any guarantees about your own ability to get results or earn any money with our ideas, information, programs or strategies. We don't know you and believe that your results in life are in your own hands. Agreed? We're here to help by giving you our greatest strategies and to move you forward, fast.

However, nothing on this page or any of our websites or emails is a promise or a guarantee of future earnings. Any financial numbers mentioned here, or on any of our sites or emails, are simply estimates or projections or past results, and should not be considered exact, actual or as a promise of potential earnings – all numbers are for illustration only.


If you have any questions, reach us at info@the-accel.com.


Thanks for stopping by. See you next time. And remember: You're closer than you think.